Places to Eat in Dover and Portsmouth, New Hampshire
Discover the variety of phenomenal places to eat in Dover, NH and nearby Portsmouth,NH, nestled throughout town and along the waterfront. Dine at seaside breweries, historic farmhouses, and intimate diners, all serving the fresh taste of New England. Start your morning with our complimentary breakfast, made with fresh local goods before heading out on a culinary adventure.
Browse through our favorite restaurants in Dover, or head across Little Bay Bridge for the exquisite dining offered in our popular sister city, Portsmouth.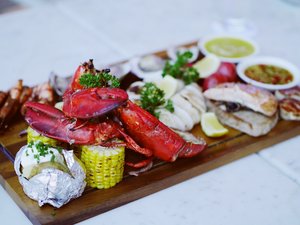 Distinctly Dover Dining
Some of our favorite local restaurants in Dover are ambient breweries to hang out with a craft brew and enjoy home-cooked comfort food with locals.
Chapel + Main: A trendy and cozy neighborhood brewery with great beer and a streamlined menu of snacks, small, medium, and large plates.
Sonny's Tavern: Embrace cool and casual New-American gastropub at this cocktail bar serving up a fresh twist on comfort food.
Bad Lab Beer: Created by James Beard award-winning chef Evan Hennessey, this contemporary brewpub pairs a seasonally-inspired menu with their craft beer.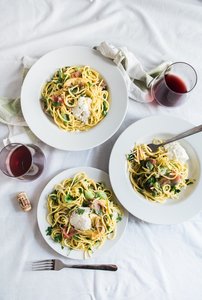 Local Eats
Enjoy a memorable fine dining and culinary experience at renowned Stages at One Washington, known for artful and experimental New England cuisine, or Ember for fresh local seafood and handmade pasta.
Located right downtown, La Festa Brick & Brew Pizzeria is a pizza and sandwich joint that's the perfect place to kick back for an evening meal.
Some of our favorite breakfast and lunch eateries are Earth's Harvest Kitchen & Juicery or Tucker's. Both of these restaurants near downtown Dover are perfect for a delicious sandwich on the go and cater to various dietary restrictions.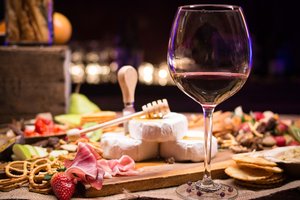 Portsmouth Food Guide
We've curated a list of dining highlights across the bay in Portsmouth, one of the top culinary destinations in New England. Let us show you hidden gems of bars, harbourside restaurants, and elegant places to wine and dine in the port city.
Ristorante Massimo: Indulge in timeless, world-class Italian cuisine in a quaint and intimate setting for a fabulous night out.
Cava: Stop by this bistro and wine bar serving creative Mediterranean-inspired tapas paired with an extensive wine selection for a fabulous night out.
Rudi's Portsmouth: Enjoy seafood pulled fresh from these waterfront restaurants, for a mouth-watering dinner with a view.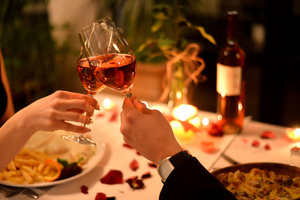 Waterfront Seafood
Surf Portsmouth: Overlooking the Piscataqua River, this fresh and inventive seafood bar and restaurant offers consistently great food, excellent service, and a breath-taking view.
Martingale Wharf: Dine on fresh New England seafood at this upscale American Bistro while taking in the sights and sounds of iconic Portsmouth tugboats on the river.
River House: Relax at this easy-going restaurant with classic New England favorites and enjoy dinner by the water.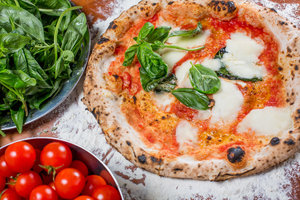 Even More Places to Eat
In the mood for something different? Try wood-fired pizzas at the Flatbread Company, made purely with organic and free-range ingredients. Moxy is your go-to spot for socializing over modern American tapas, and Row 34 is a staff favorite for fresh oysters and great brews in a lively atmosphere. Another one of our favorite spots, Book & Bar, infuses the perfect harmony of used books and craft beer.
Read more on The Port's Mouth for our guide to delicious places to eat in Dover and Portsmouth!