Extended Stay Hotel in Dover, NH
Enjoy your time exploring New Hampshire when you stay at our extended stay hotel in Dover, NH. If you're looking to relocate to the area, let our friendly staff offer their local recommendations of what they like to do and eat. The Garrison Hotel provides a sense of community, with outdoor and indoor spaces for you and your group to gather.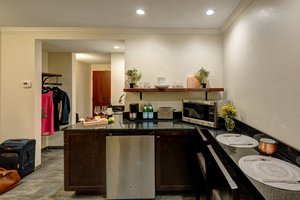 Home Away From Home
Our King Efficiency suite features an in-room kitchenette for you to prepare full meals with ease. In addition to the fully-equipped kitchenette, there is a dedicated work station, high definition TV, and high-speed Wi-Fi. Browse through our selection of brand new rooms and suites to find the 'home away from home' that suits your extended stay with us in Dover.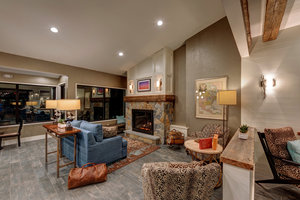 The Amenities You Want
With our coastal atmosphere and elegant styling, it's easy to acclimatize to the Dover lifestyle here at The Garrison. Included in your reservation is:
Complimentary fresh breakfast each morning
Large indoor pool and private sun deck
24-hour cappuccino machine
Outdoor terrace with a fire pit and couches
24-hour fitness center
Credit card enabled guest laundry
Dog-friendly accommodations and dedicated dog walking area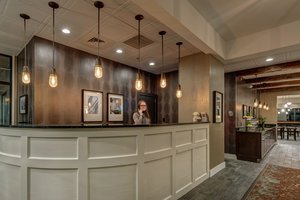 Join Us
We offer a local touch at The Garrison, with local restaurant recommendations you won't find anywhere else. Our one-of-a-kind hotel is happy to go the extra mile for a level of personal comfort that reminds you of home. Wander through our landscaped grounds or past our display of artifacts from the Woodman Museum in the lobby. It's our pleasure to host you at our extended stay hotel in Dover.